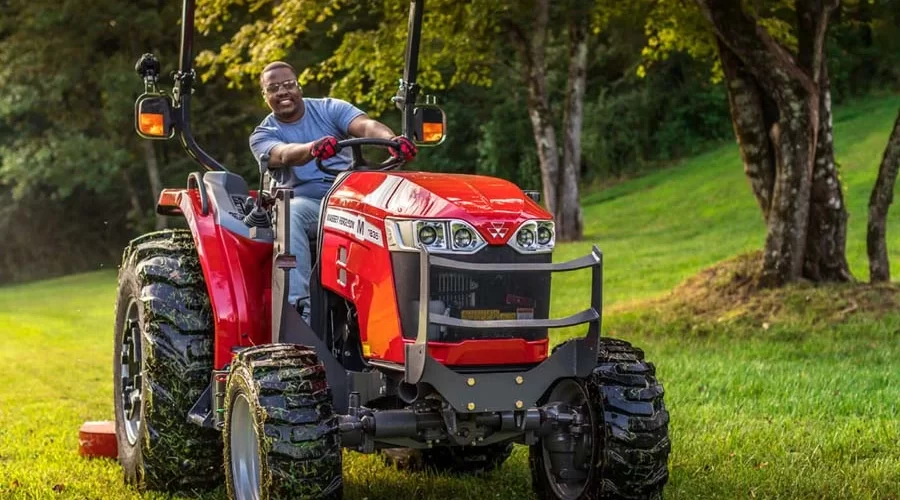 As a farmer or a tractor importer in Botswana, finding the right tractor for sale can be an overwhelming task. You want a tractor that will not only help you maximize your crop yield but also perform the heavy lifting needed on your farm. In this blog post, we are going to take a closer look at the superior engine performance of the Massey Ferguson tractors and how they can benefit your business.
Power, Performance, and Versatility
Massey Ferguson tractors are known for their exceptional power, performance, and versatility. With engines that range from 50 to 90 horsepower, you can find a tractor that perfectly fits the needs of your farm. The Massey Ferguson tractors are also equipped with advanced features like hydraulic systems that can handle a variety of implements, making them versatile for different farm operations.
Reliable Engine Performance
The engine performance of any tractor is critical, and Massey Ferguson tractors ensure their tractors perform well in any conditions. With advanced engine technology and superior fuel efficiency, these tractors work harder and longer than other models available in Botswana. The tractors are also fitted with advanced filters to maintain engine health and minimize maintenance costs.
Comfortable Cab Design
The Massey Ferguson tractors are not only reliable and powerful but also feature comfortable cabs where the operator can sit back and enjoy the ride. These tractors are designed with the operator in mind, featuring ergonomic seats and an easy-to-navigate control panel. The cabs are also designed to reduce noise and vibrations, creating a comfortable working environment for the operator.
Wide Range Of Models
Massey Ferguson tractors come in a wide range of models, which means you can easily choose a tractor that meets your specific needs and budget. The models also come with different features, like 4-wheel drive, and different horsepower ratings, and can handle various tasks, making them suitable for different-sized farms. You can quickly get the perfect tractor for sale in Botswana to meet your specific needs.
Affordable Prices
While Massey Ferguson tractors have advanced features and superior engine performance, they are still available at affordable prices in Botswana. Once you consider that Massey Ferguson tractors have a wide range of models that cater to every farmer's budget, it becomes apparent that they are a worthwhile investment. Whether you are a small or large-scale farmer, finding a Massey Ferguson tractor that meets your price point is easy.
Massey Ferguson tractors offer exceptional engine performance, power, performance, and versatility suitable for various farm operations. They are reliable, comfortable, easy to use, and come at affordable prices. Whether you are a farmer or a tractor importer in Botswana, finding the right tractor for sale can be tricky, but Massey Ferguson tractors might be what your farm needs to grow. With a wide range of models and various advanced features, you can select the perfect tractor to meet all your farm operation requirements. When choosing a tractor, always go for a Massey Ferguson tractor.
November 21, 2023
By:MF Tractors Botswana
no comments