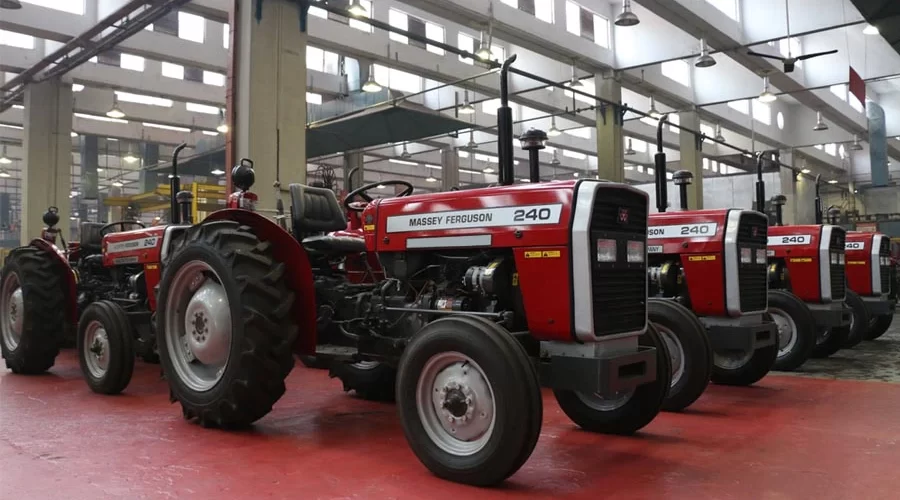 Botswana is a landlocked country located in Southern Africa that experiences a predominantly agricultural economy. The country boasts ample crop production, livestock rearing, and the sustainability of the agriculture sector. One important piece of equipment that has helped Botswana farmers to improve the quality of their crops and increase their productivity is owning a tractor. Tractors have revolutionized the farming industry and have become essential equipment for farmers all over the world. The benefits of owning a brand-new tractor in Botswana are endless, and in this article, we'll be exploring them one by one.
Improved Efficiency and Productivity
Tractors are used today to perform a wide variety of tasks, from ploughing the fields to planting and removal of crops and harvesting. With a tractor, farmers can do all these tasks efficiently and quickly, making them more productive. Unlike traditional methods where a number of people would have to be used to perform these tasks, a tractor can be used with specific implements to perform these tasks much faster.
Cost-effective Farm Operations
Investing in a quality tractor for sale in Botswana can be seen as expensive, but in the long run, you can easily justify the decision to purchase. With a tractor at your disposal, you can handle multiple farming operations throughout each farming season without having to worry about hiring additional labor. This will save you a lot of money in the long run, so owning a tractor is truly a worthwhile investment.
Versatility
Tractors in Botswana are engineered with a vast range of implements that offer incredible versatility to farmers. You can customize your tractor with ploughs, rotary cutters, cultivators, post-hole diggers, seeders, mowers, sprayers, and many other implements that are useful for farming operations. With a versatile tractor, farmers will always have an edge over their competitors.
Increased Production and Crop Quality
A high-quality tractor such as those sold by Massey Tractors Botswana can translate to higher yields and improved crop quality. Tractors help farmers to till the land more effectively, leading to higher yields. When the land is prepared properly, the crops grow better, leading to higher-quality products. Higher-quality crops go for a higher price in the market, which translates to more income and ultimately a higher profit margin for the farmer.
Time Management
With a tractor, you can easily manage your time wisely, as it can help you do multiple farm tasks in one day. This will help you complete your farming activities in a timely fashion, and ultimately earn you more profit. A brand new tractor from Massey Tractors Botswana ensures that you can use your time more effectively during the farming season, increasing your financial bottom line.
In conclusion, owning a tractor has numerous benefits for farmers in Botswana. Investing in a high-quality tractor like those sold by Massey Tractors Botswana ensures that farmers can achieve efficient farm operations, versatile equipment and tools, and ultimately increased productivity and profitability. With a quality tractor, farmers will be able to create a thriving and sustainable agriculture industry. Visit us today for a range of brand-new tractors and implements that meet your specific farming needs.
May 31, 2023
By:MF Tractors Botswana
no comments