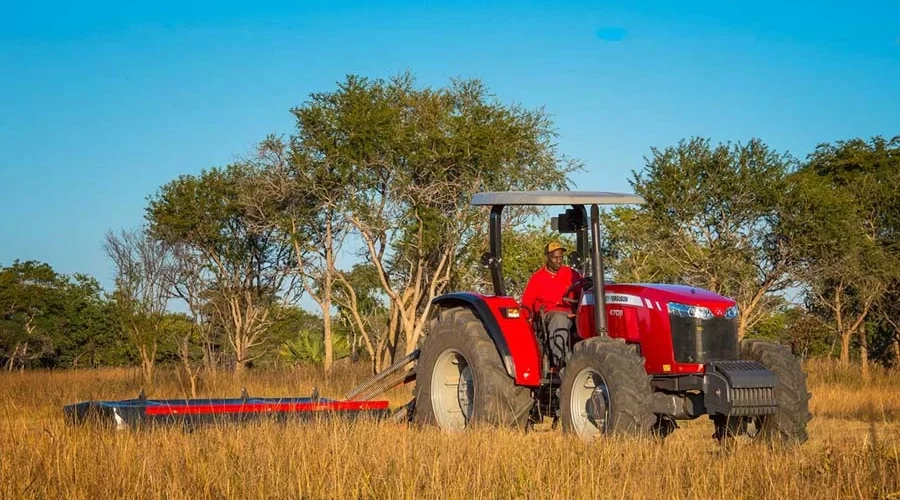 Farming in Botswana has long been a primary source of income and sustenance for many families. In a country where over 70% of individuals belong to the farming community, the availability of efficient and reliable machines can make a huge difference. While numerous brands of tractors are available in the market, Massey Ferguson tractors have emerged as the most popular choice of Botswana's farmers. The world-renowned brand's tractors stand out for their durability, versatility, high-quality performance, and affordability. If you're planning to invest in a new tractor, read on to discover why Massey Ferguson is the best option.
Durability
Botswana's agricultural sector is diverse, and farmers require tractors that can handle different workloads without breaking down. Massey Ferguson tractors are built to last, with sturdy structures, high-quality engines, and increased power that can handle whatever is thrown their way. Whether it's plowing, cultivating, or transporting crops, Massey Ferguson tractors provide the reliability that farmers need to maximize their productivity.
Versatility
One of the unique features of Massey Ferguson tractors is their versatility. They come with different attachments depending on the type of task that needs to be performed. Massey Ferguson's extensive range of implements includes ploughs, harrows, cultivators, seed drills, and mowers. This versatility reduces the need for purchasing multiple machines, ultimately saving farmers money.
High-Quality Performance
Massey Ferguson tractors are renowned for their ability to perform exceptionally well in demanding conditions. They have excellent fuel efficiency, horsepower, and precision steering, which enables farmers to achieve excellent results in all farming operations. In addition, they have an efficient cooling system, which ensures that the machine continuously runs and minimizes the risks of overheating.
Affordable Prices in Botswana
One of the critical factors in choosing a tractor is its price. Massey Ferguson offers highly competitive prices for their tractors in Botswana, making them accessible to more farmers. The brand has an extensive range of tractors ranging from small and medium-sized to heavy-duty machines. This variety caters to every budget and farming need without compromising quality.
Farming in Botswana continues to be the backbone of several families and the country's economy. Massey Ferguson tractors provide farmers with excellent value for investment, typically lasting beyond a decade. While the brand is renowned globally for its top-notch quality and durability, several tractor dealers in Botswana can offer more insight to better refine the perfect Massey Ferguson tractor suited to individual farming needs. With their affordable pricing, excellent after-sales services, and top-rated performance, it's easy to see why Massey Ferguson tractors are the go-to choice for farmers in Botswana. Invest today in a Massey Ferguson tractor for sale in Botswana, and take your farming enterprise to new heights.
September 22, 2023
By:MF Tractors Botswana
no comments