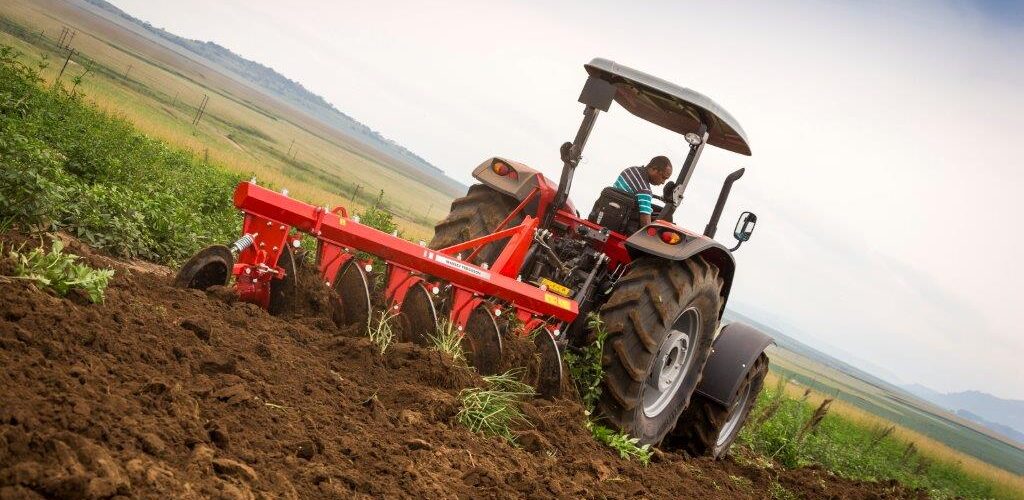 The goal of agricultural mechanization is to improve the efficiency of human labor and to attain outcomes that are just impossible for humans to do by hand. This includes the use of internal combustion engines, electric motors, solar power, and other energy conversion mechanisms, in addition to tractors (such as Massey Ferguson tractors for sale) as well as animal-powered and human-powered farm implements and tools. The modernization and industrialization of Botswana's farmland and agricultural processing sector will hinge to a considerable measure on the country's new educational and business policies. It is believed that immediate action is required to implement mechanized programs or changes that would put Botswana's farmers on a definite and sustainable route to commercial farming if sustainable agricultural development is to occur in the short to medium term.
Agricultural mechanization and food security
According to the Alliance for a Green Revolution in Africa, a nonprofit supported by the Bill & Melinda Gates and Rockefeller Foundations that works to promote agricultural transformation and improve food security in Africa, productivity suffers drastically without mechanized agriculture, lowering farmers' earnings. The tools for a green revolution already exist, but for the most part, they are collecting dust in warehouses. The problem is that there are not enough encouraging policies in place to guarantee that they will be expanded to help millions of farmers.
Botswana has serious problems, such as rising food import prices and widespread rural unemployment, and solving these problems will need successful mechanization. It is important to foster public-private partnerships to grow domestic agricultural machinery manufacturers so that farmers have access to inexpensive and suitable agricultural machinery and farm implements. Tax exemptions and effective subsidies are also required to encourage private-sector investment in mechanization.
Need for mechanization planning
Because of its disjointed approach to mechanization concerns, Botswana has been plagued with underwhelming results and a negligible contribution to agricultural growth. That is because the government has not done a good job of preparing for the future and is too dependent on aid-in-kind donations and other external mechanization inputs that may not be reliable or appropriate. Competition from private-sector company ventures in mechanized services and a lack of collaboration or coordination inside and between government organizations have not helped.
While it was thought that formulating a national agricultural mechanization strategy and implementation plans would solve the problem, so far this has not happened. The critical mass required to make agricultural machinery contractual services sustainable, therefore fertile ground for entrepreneurship, might be achieved by strategic national and regional planning. To better leverage the social, technological, and economic environment, they would usher in mechanized plans and procedures that are both comprehensive and system-based.
Agricultural machinery Industry
It is hardly unexpected that virtually little industrial development has taken place in Botswana to produce or even assemble agricultural machinery, given that most farming is still done using hand hoes. Most of these factories have sprung up in South Africa, Zambia, Kenya, and Zimbabwe. Only a select few struggling businesses have engaged in the actual production and assembly of tractors and irrigation pumps in countries other than Botswana. Growing demand in the tractor and irrigation segments would undoubtedly lead to more business for manufacturers. Tractor assembly, component replacement, and even tractor production would all have plenty of room to grow if a viable tractor market could be developed. Simultaneously, the high demand for farm implements might lead to a boom in the industry.
Efforts of Botswana's government
It would be unjust to ignore the efforts of the Botswanan government to help farmers via the ISPAAD program. Helping commercialize agriculture via mechanization is another goal of this assistance program, along with raising grain output and bolstering food security on both the individual and national levels. The initiative has failed to achieve its goals, with the exception of an expansion of farmland.
Botswana continues to import substantial quantities of food, particularly grains and wheat. Farmers are given generic fertilizers without soil testing and analysis or consideration of the agroecological zone since not enough technical competence was invested in executing this system. Botswana has marginal soils, making it difficult for smallholder farmers to achieve optimal crop yields, particularly when combined with low-yielding genotypes and rain-fed cultivation. Precision is required when dealing with soil fertility, and solutions must be adapted individually for each kind of soil.
Building Public-Private Partnership
Governmental organizations and private businesses need to work together on this. It is important to persuade governments to help and back such efforts. When it comes to the regular supply of agricultural inputs like agricultural machinery and related farm implements maintenance services, the private sector is the clear winner. Most effectively, operations are carried out as for-profit businesses that need a sufficient financial outlay and provide a reasonable prospect of commercial profit. Massey Ferguson Tractors Botswana, for instance, may be able to help the nation's smaller farms affordably import necessary agricultural machinery like tractors. Small-scale farmers in Botswana may be able to save money by purchasing agricultural machinery from Massey Ferguson Tractors Botswana due to the company's competitive prices.